A question that every budget-conscious modern bride has asked herself in the past. Spending so much on something that you'll only wear once and have it hang in the closet gathering dust doesn't make much sense, but on the other hand, the most special day of your life is meant to be unique and tailored to fit you.
So today, we'll be weighing the pros and cons of the phenomenon of the borrowed wedding dress!
A rented wedding dress is much cheaper than a bought one.
This is true when in comparison to the selling price in most boutiques, it may seem that the rent price of a wedding gown will have you saving, but in reality, a wedding dress  from many reputable online vendors,  is tailored to fit you and could be even cheaper than a rented one!
Yay: 0 Nay: 1
But when I buy a wedding dress, I'll only wear it once in my life
Not true at all, in fact, check any Pinterest board ever. There are hundreds of ways to refashion your wedding dress after the big day. All of the memories and all of the practical!
Yay: 0 Nay: 2
---
Size-wise
When it comes to sizing, rented wedding dresses are often tailored to the standard size, and allow little room for alterations since you have to give it back. On the other hand, there are many online designer wedding dress shops which truly make your gown from scratch exactly to your measurements!
Yay: 0 Nay: 3
---
Unique styles and designs
As previously mentioned, the cookie-cutter origin of rented wedding dresses doesn't only affect their sizes, but also the designs. Not to mention the fact that you're wearing a dress some other bride already got married in.
Yay: 0 Nay: 4
---
Our verdict:
But I want something customized yet affordable!
Sounds too good to be true? Actually it is true, I came across this wedding dress place online called DevotionDresses that will make your one-of-a-kind wedding gown from scratch for the boutique rental price if not less.
How wonderful is that!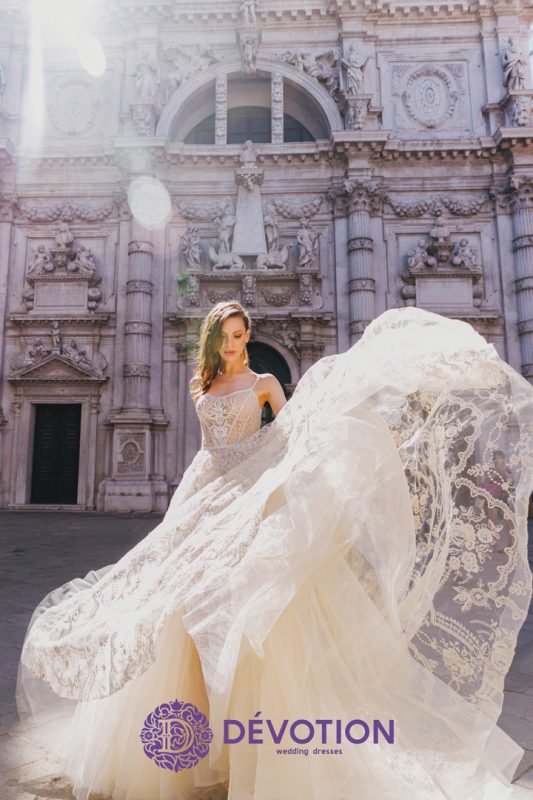 Any tips or spring wedding inspirations to share with us? leave a comment :)
Would you like to have your wedding featured?  Use the Contact Form, we would love to feature you!
Categories: Home, Wedding Dresses, Wedding Planning, Wedding Trends
Tagged: Affordable Custom-made Wedding Dresses Online, affordable wedding dresses, custom made wedding dresses cheap, custom made wedding dresses online custom made wedding dresses online, custom wedding dress cost, custom wedding dress designers, customized wedding dresses, Tailor made wedding dresses, Traditional Tailor Made Wedding Dresses, wedding dress shopping guide, wedding dress shopping tips, Wedding Dresses
Date: April 25, 2017