Did you know that the Old English word for "bridal" is brydealo, a combination of bryd (bride), and ealo (ale)? Bride + ale = bridal. This is proof that beer is the perfect complement to any wedding celebration. With more and more couples searching for unique wedding venues, a Brewery Wedding becomes an event that speaks to the couple's personality and showcases their favorite atmosphere, love of independent breweries, and their favorite beers.
Old Bakery Beer Company (OBBC) sits in downtown Alton, IL, right across the Mississippi River from St. Louis in the beautiful old Colonial Bakery building. The old Colonial Bakery building was built in the late 1800s and was repurposed in 2015 as a brewery by owners Lauren Pattan and James Rogalsky (both local natives). They have kept the building's history alive by embracing its exposed bricks and concrete floors and by paying homage to the original bakery in their brewery's name
OBBC's event space draws in couples who want an industrial venue with a lot of character and seek to enhance rather than bury the space's existing aesthetic. That is exactly what stylist (and OBBC regular) Bailey Shaw of Breezy Event Planning did when planning for this styled wedding photoshoot involving sets for both a ceremony and a reception with a lounge area.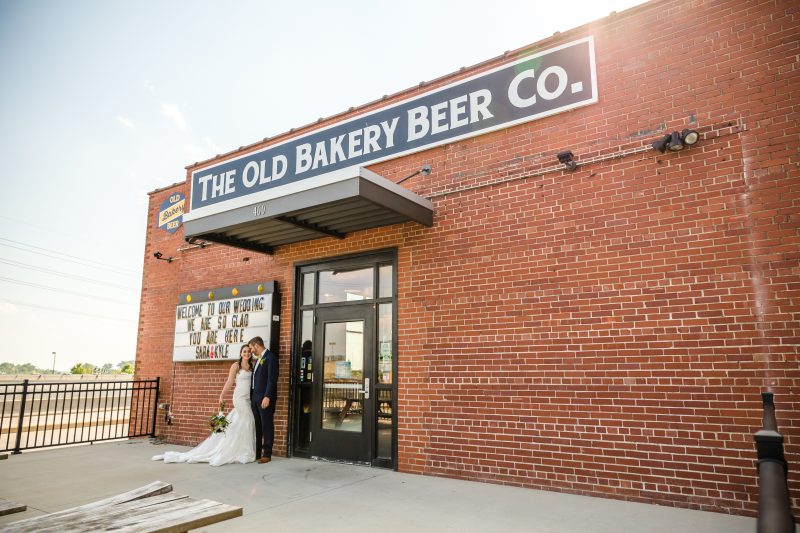 Shaw even jazzed up the on-site signs to welcome guests with the existing outside marquee and to display custom messaging on chalk boards at the bar.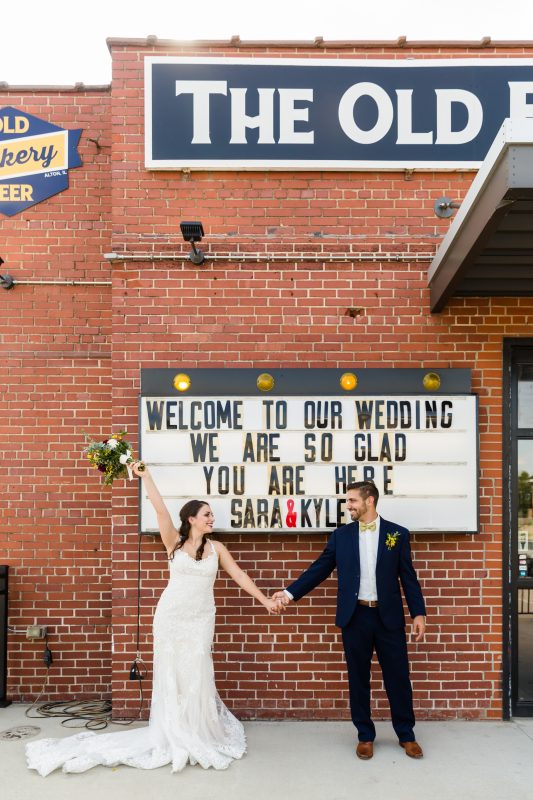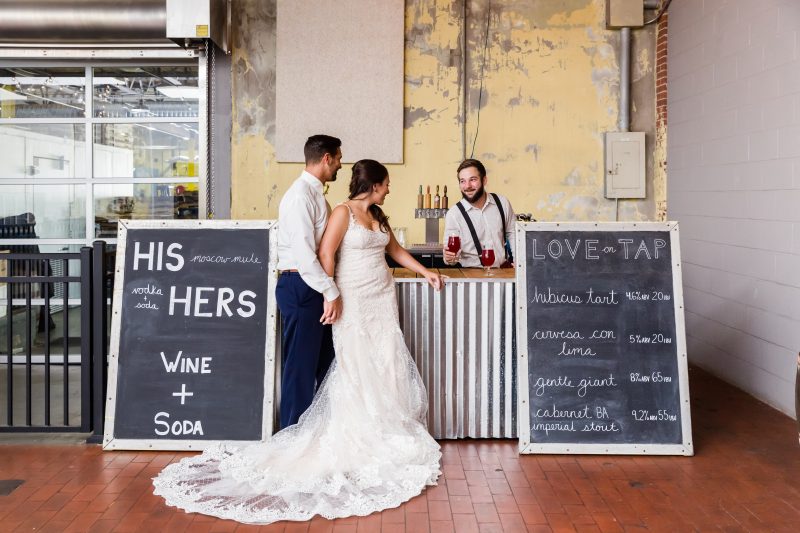 The color palette pulled the light yellows and blues from the event space's brick walls and a beautiful dark pink inspired by OBBC's seasonal beer, Hibiscus Tart.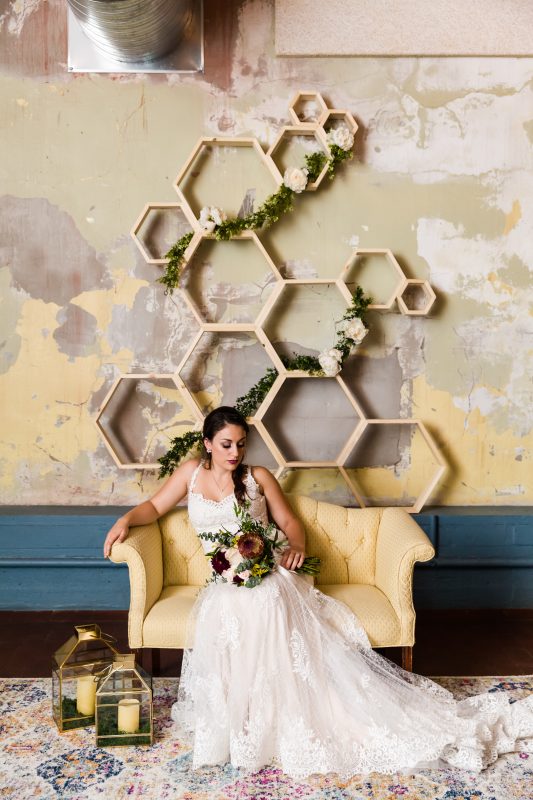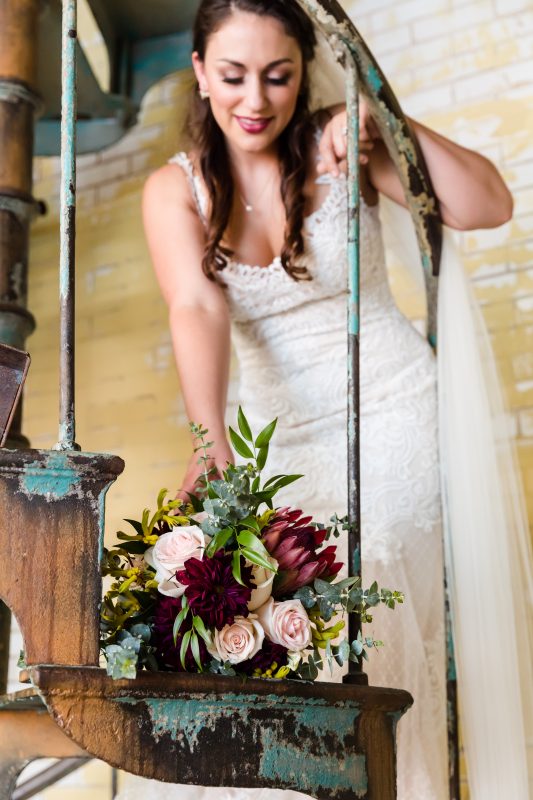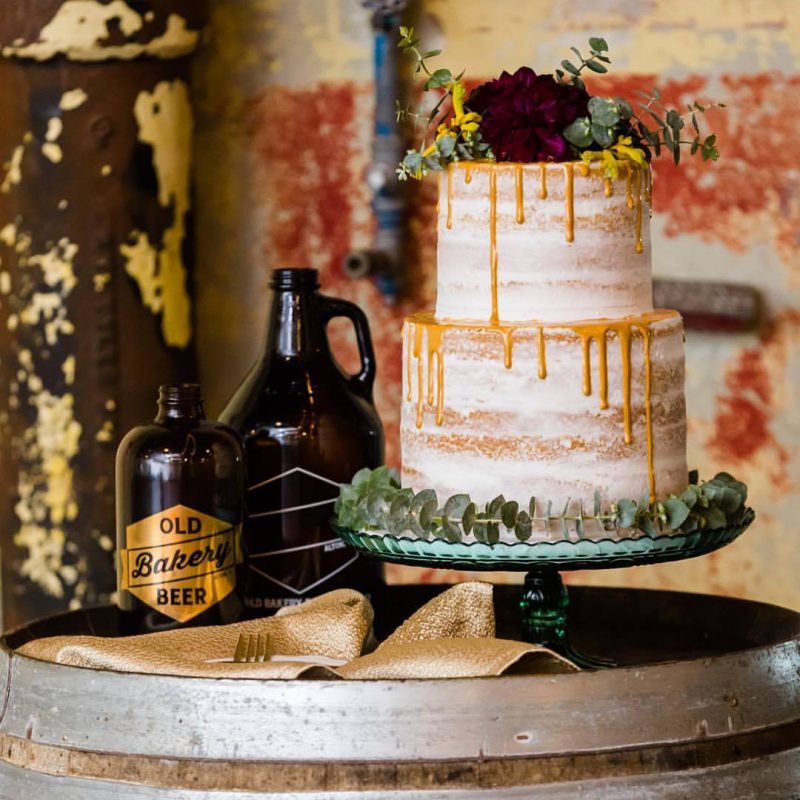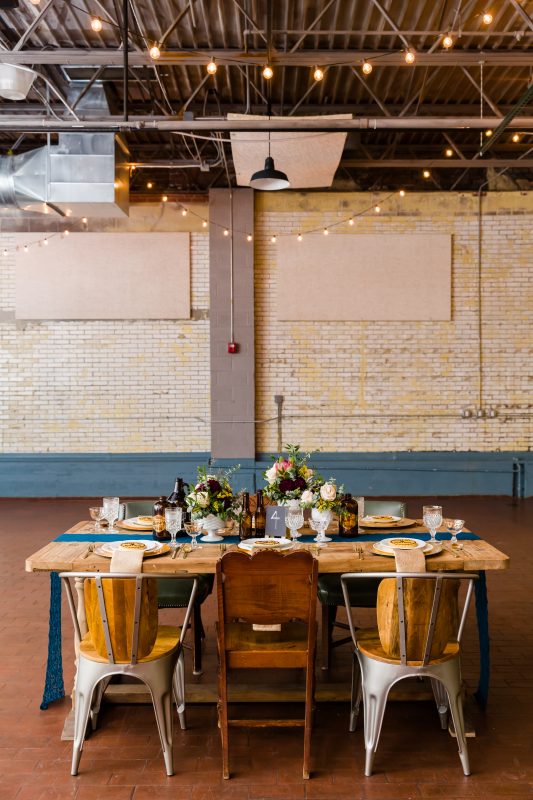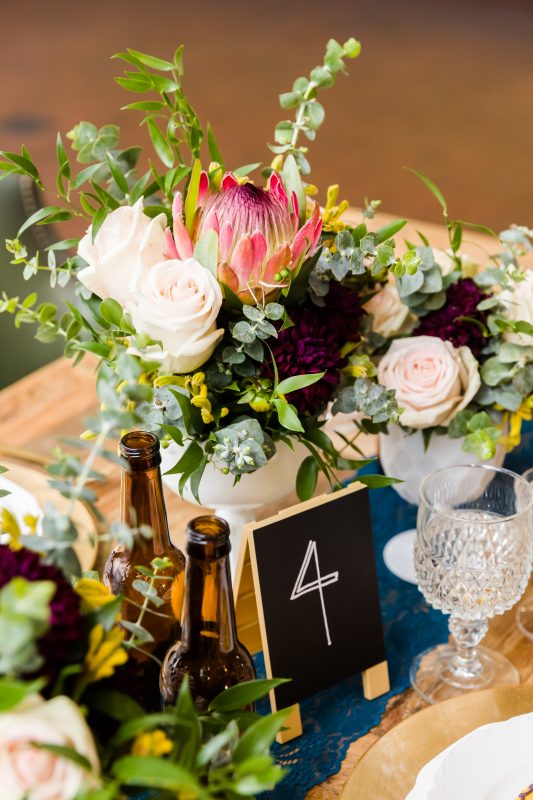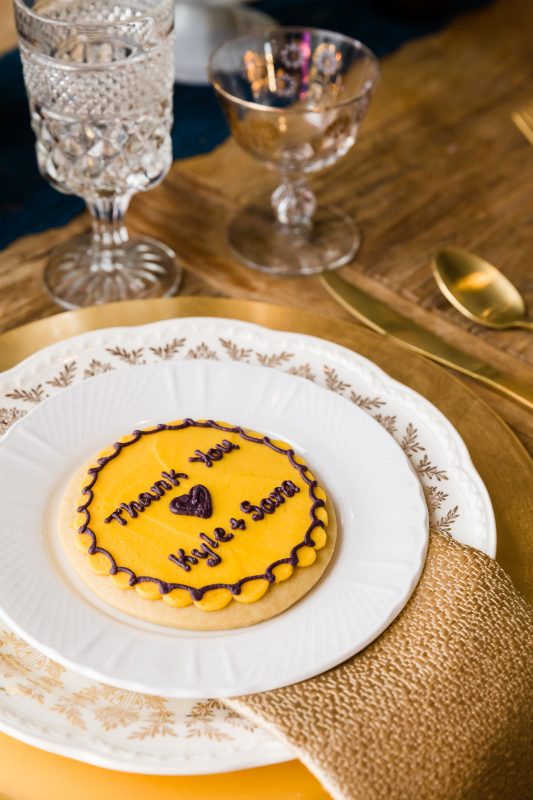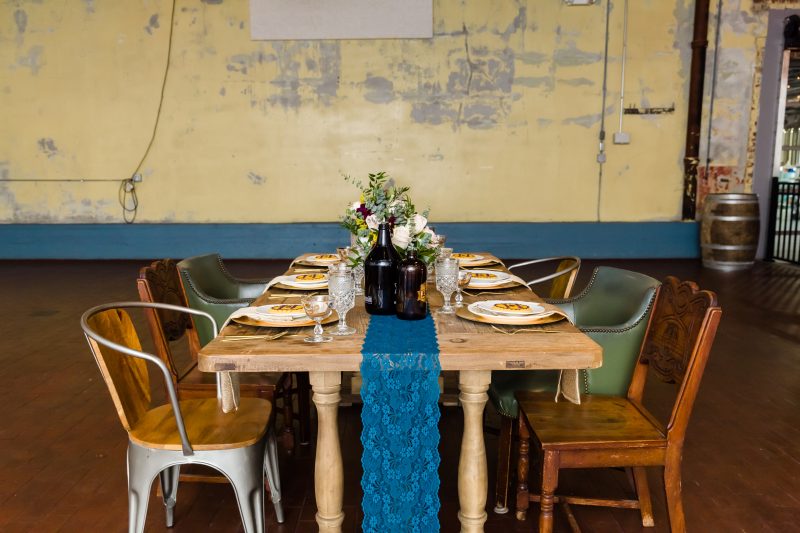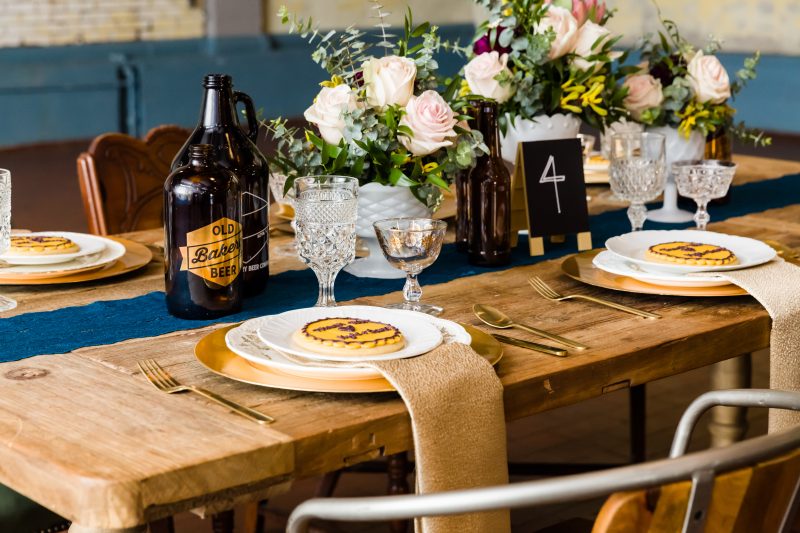 The inspiration for our Honeycombs came from the idea of transforming your Ceremony Backdrop into your Lounge Area at the Reception!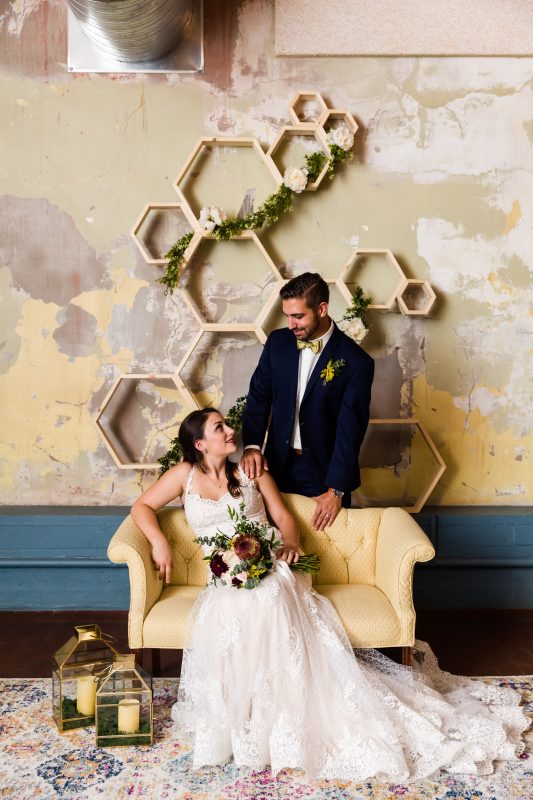 weddingpaperlove knocked it out of the park with the prettiest invitation suite for the oldbakerybeer Brewery Wedding styled shoot! I was in love with the brick walls at our venue, and they were able to transfer that aspect into the invitations design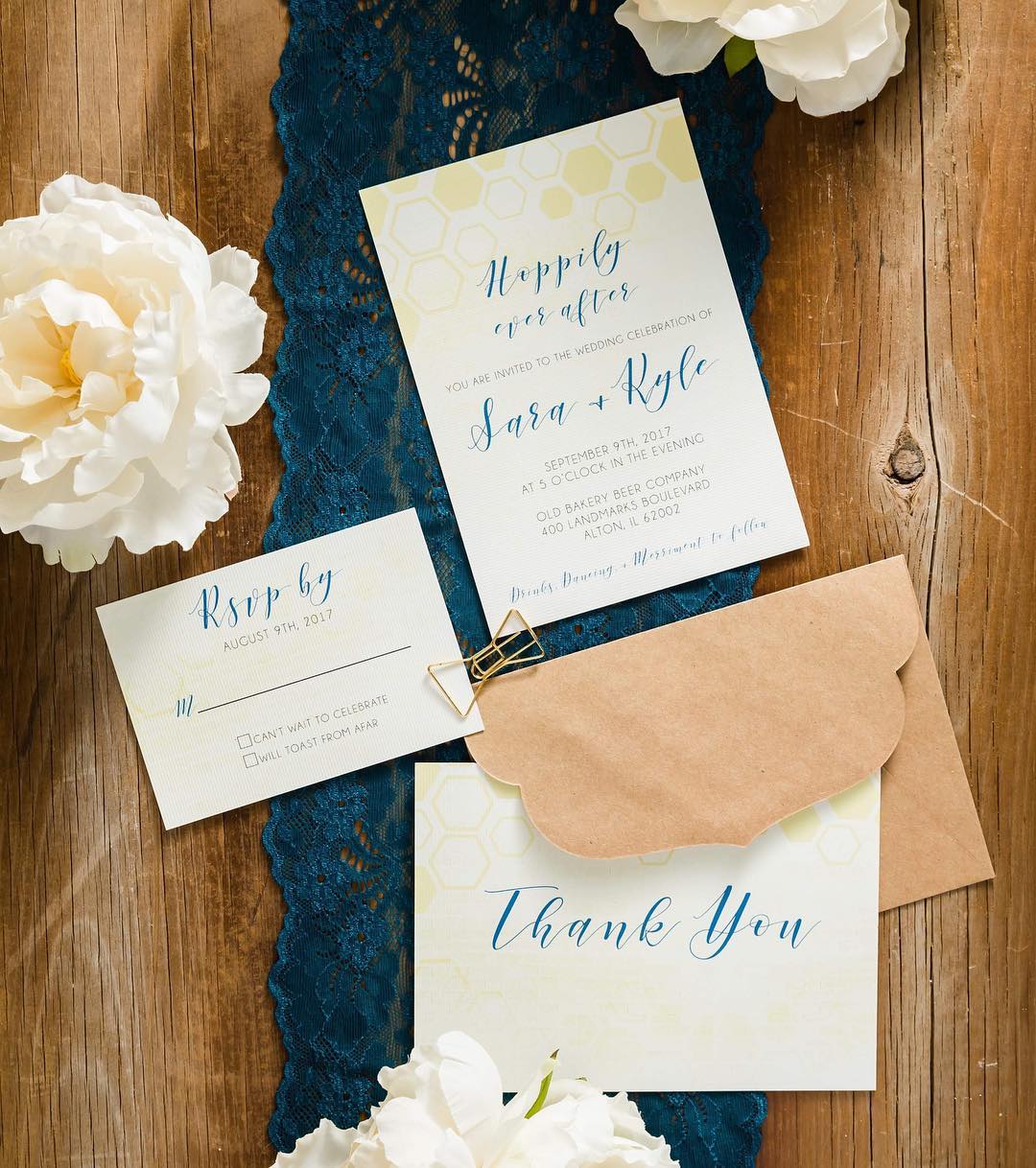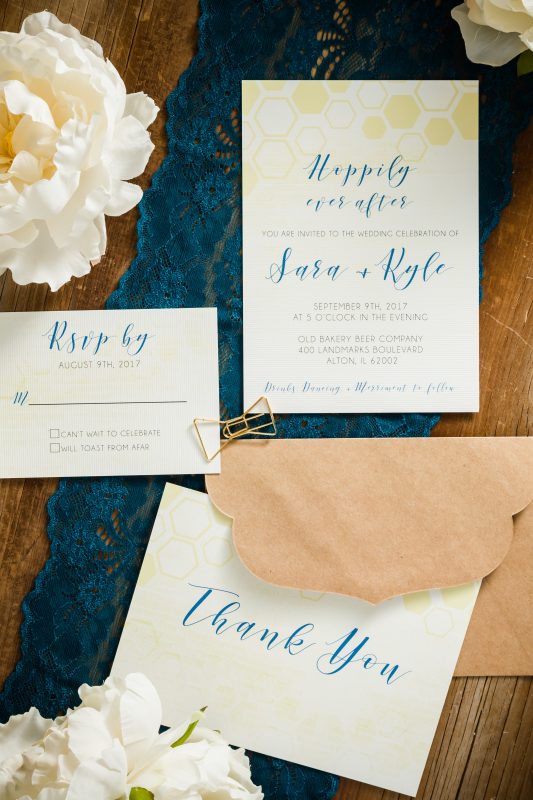 With a list of 17 beers (and growing), every couple is sure to find their favorite brews on tap at OBBC that they can share with friends and family. In addition to the beer, OBBC also houses a kitchen and restaurant that can serve as the caterer. The diverse catering menu showcases pub favorites, classic Italian dishes, and even fun options like a hummus bar and taco bar. Many brewers and beer-lovers also consider themselves foodies, so it's a taste explosion when both passions come together under one roof!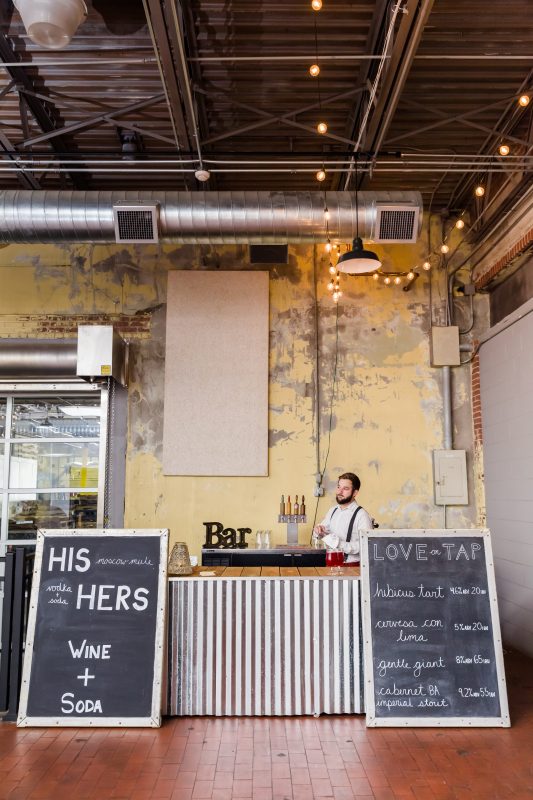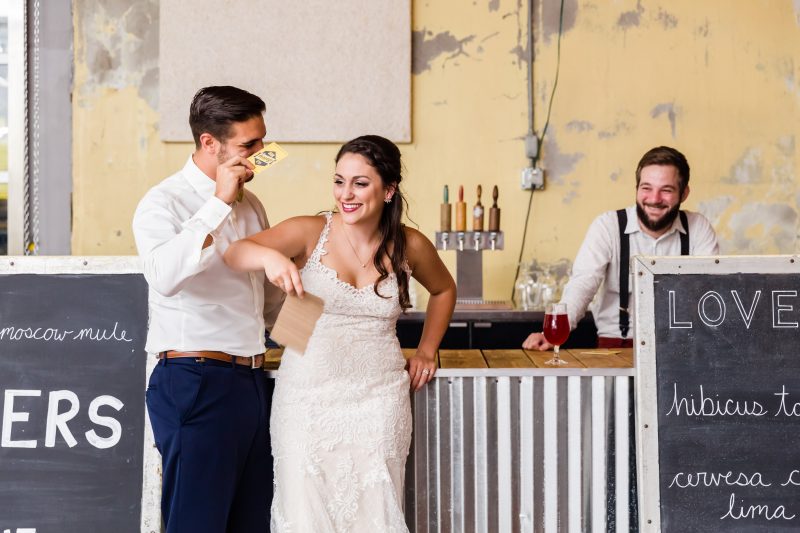 Couples can explore creative ways to incorporate the beer theme into their wedding as well, like giving away pint glasses as favors, using growlers as centerpiece vases (as Shaw did for this styled wedding photoshoot), or going so far as having an Oktoberfest-themed wedding. Shaw's favorite part of the whole Brewery Wedding experience is that the couple gets to relive all of those beer-inspired wedding memories each time they stop in for a pint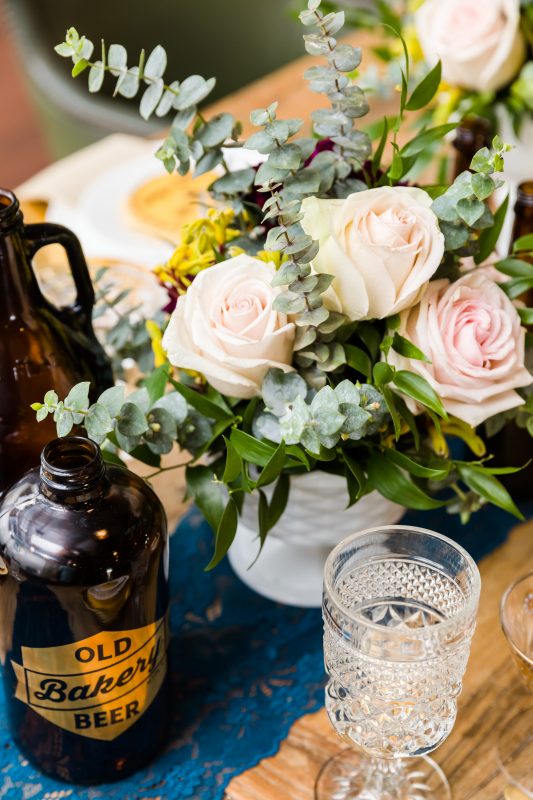 Vendors
Stylist: Breezy Event Planning (@breezyeventplanning)
Photographer: J. Pollack Photography (@jppweddings)
Venue: Old Bakery Beer Co. (@oldbakerybeer)
Cake: Bailey Cakes (@baileycakes4u)
Flowers: The Secret Gardeners
Invitations: Wedding Paper Love (@weddingpaperlove)
Dress + Tux: Sottero and Midgley + Michael Kors Frews Bridal (@frewsbridal)
Hair + Makeup: Bethany Flores with Studio Eleven Salon (@studioeleven11)
Cookie Favors: Ginger Bean Bakery